Is it just me, or does your best thinking happen in the shower? I'm not sure if it's the scalding hot water opening up my pores or the ten minutes alone without a child screaming, "Daddy!" Either way, I try to make the most of it. For me, that means dreaming about the future and trying not to live in the past.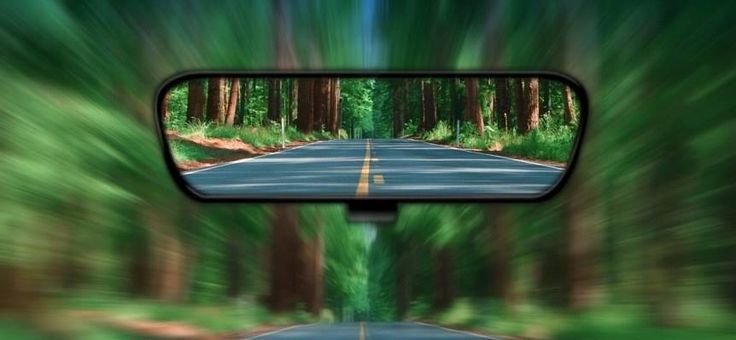 Not that there's anything wrong with the past. The past has been very good to me. Sure, I have a few regrets, but overall life has been great.
I just never want to get to a place where I think my best days are behind me. I never want to live life in the rearview.
Do you know why they make windshields so big, and rearview mirrors so small?
It's because what's in front of you is way more important than what's behind you.
Spend too much time looking in the rearview and you're bound to crash. On the other hand, never look in the rearview and you may be doomed to repeat your past mistakes.
So, what's a good solution? Keep both in the proper perspective.
Windshields should be big. Don't lose sight of what's in front of you. God has promised to give you a hope and a future. Don't take your eyes off of it.
Rearviews should be small. Not matter how great or bad your past was, it's the past. Don't get stuck there, but also don't forget the lessons you learned along the way.
So many churches are living life in the rearview. They love talking about the good old days but have no plans to improve the days they're currently living in.
And let's not forget the other mirror in your car, the vanity mirror. You know the one hiding behind the sun visor? Because every once in awhile you need to take a good look at yourself.
Are you still doing ministry for the right reasons?
Are you frustrated with where your church is?
Are you taking too much credit or too much blame?
I once heard a pastor say, "If you blame yourself for every decrease, you'll credit yourself for every increase."
Where's your focus? Are you looking forward, or are you looking back?
Don't live your life in the rearview.
Which mirror are you most focused on? Why? Let us know by leaving a comment below, and make sure to subscribe to the blog for tips on leadership, church growth, and more delivered to your inbox each week.